For the Coaches
We are having some issues getting emails out to a few of our 80+ coaches.  Please make sure you do not have anything from us going into your SPAM.  We are using Google Groups to send out updates.
We updated the Competitors page and will start working on checking off the final requirements between now and December 1.  Please make sure you go through the coaches training.  This is a requirement to participate, and it is important for our new competitors.  We will offer one last face-to-face training and question session at the Cobb Central Switzer Library in December.  Also make sure you register with the state and finish writing your questions over Thanksgiving break.  In December, we will be finalizing the question bank for the competition, setting up competition volunteers, making sure coaches are trained.
---
Location Announced
Thank you so much to Campbell High School and Library Media Specialist, Marty Blaydes, for agreeing to host the competition on January 13, 2018.  We are looking forward to working with you and visiting your school!
---
Application and Fees are Due!
If you haven't sent your team registration and payment to Renee Crumley at Lovinggood Middle School, please do so before the end of the week.  They are due Tuesday, October 31st.  Thank you!
---
State Registration
Every team must also register online with the Dekalb County Helen Ruffin Reading Bowl after the register with us.  Dekalb opens registration on Monday, October 16.  If you went and filled this out already  http://www.dekalbschoolsga.org/helen-ruffin-reading-bowl/registration-forms/ , please go back after Monday and do it again.  We don't want any team to be excluded because of a technicality! Choose "Georgia Team Registration" to begin and "West" as your region.  Teams do not have to pay the Dekalb registration fee.  The Cobb County Steering Committee pays this for you!  The Georgia Team Registration is typically due at the beginning of December.
---
Thanks, Google (not)!
We have so many coaches that Google thinks our group emails are SPAM.  So we are working on setting up a Google Group for mass emails. We tested with a few coaches and will finish setup and send out update emails soon.   We will be able to finish sending the question bank links out to individuals Friday morning.  And, we have all of the books covered!!  Thank you all!
---
Steering Committee Meetings
If you can make it team, the Steering Committee will meet from 4:30-5:00 on Monday, October 16 and Monday, October 30.  The meeting will be before the training sessions at the Switzer Central Library, Cobb County Public Library.  We will be in the big meeting room.
---
Face-to-Face Training Sessions
Some coaches, new and experienced, may prefer a chance to train and ask questions face to face.  We have set up two sessions for October where you can get help with anything you need.  Meeting details:
Dates: Mondays, October 16 and 30
Location: Switzer Central Library, Cobb County Public Library
Time: 5:00-6:00 PM
We will record and publish these sessions on YouTube for those that cannot attend. 🙂 [Update: We only had one coach at our first meeting, so we did not tape the presentation.  What we delivered was very personalized to that coaches team needs.]
---
Writing Questions
We have created the Excel spreadsheets for the Elementary and Middle School levels.  High School is coming.  Coaches, look for emails with share links to be sent directly to you before Friday, September 22. As we have more volunteers to write questions, we will add their names to the shared documents.  Feel free to write more than ten questions! All questions are due December 1 so we can get them ready for the January competition.
---
Coaches Training
Coaches may now train online as one of the team requirements.  Log into the Coaches's Corner on the left.  At the top are:
The updated PowerPoint show for coaches to view
A student version of the coaches' PowerPoint show for coaches to use
Note Pages for coaches who also like or prefer print
A link to the Google quiz for coaches to complete as proof they remotely trained
---
Read the Rules
Everyone- coaches, participants, volunteers, parents- can read the rules.  The document created by the Dekalb County Schools Helen Ruffin Reading Bowl committee (the group that runs the competition throughout the state) was updated in 2015 and includes everything one needs to know about taking part in a competition at each level from local to state.  The Cobb County Helen Ruffin Reading Bowl competition will follow these rules to the letter.
http://www.dekalbschoolsga.org/helen-ruffin-reading-bowl/files/2016/07/HRRB-Framework.pdf
We are a Division I system, which includes:
Bremen City, Butts, Carroll City Schools, Carroll County, Chattahoochee, Cobb, Coweta, Douglas, Floyd, Haralson, Harris, Heard, Lamar, Marietta City, Marion, Meriwether, Muscogee, Paulding, Pike, Polk, Rome City, Spalding, Talbot, Taylor, Thomaston-Upson, Troup, and non-public school organizations
---
Password-Protected Pages
We have created documents on this website that are meant to ease many processes for the coaches and volunteers.  Some are open for use and editing, which makes them subject to positive and negative changes.  Due to the sensitive nature of these documents, the Coaches' Corner and Writing Questions pages are now password protected.  We are transferring information to complete the pages and will email out the passwords to both to coaches before Tuesday, September 5.
---
Writing Questions
Coaches are required to write 10 questions for a book at the minimum.  To sign up for the books, we have set up a page called "Writing Questions" that is password protected.  Coaches, you will receive an email with the link and password.  Please check the list for titles you have read that still need questions and fill out the form.  Once you have signed up for a book, we will send you an Excel spreadsheet to enter the questions into.  Thank you in advance for all the questions you write.  We start the competition each year with an empty question bank, and we couldn't have a competition without this most important part.
---
Learn More About the Books
Would you like to know a little more about the books?  We have provided PowerPoint presentations for coaches to use, but anyone can watch them.  We have also created information sheets for these titles so that you can be a little more informed as you choose the books you want to read.  Take a look!
---
Are You Ready!?
As you start pulling your teams together, you need information.  The media specialist in your school is taking part in a quick information session during pre-planning, and you can ask them questions.  Also, check back here.  We will be publishing the dates and times for training sessions and the online training module.  The competition is January 13, 2017, times and location to be determined.
---
Stuff for the Coaches
We finished the High School PowerPoint Presentation for the 2017-2018 books, and we are going to go back and add author photos to the Elementary and Middle School presentations over the weekend.  Check for updates here.
The committee is going to work on a list of alternative suggestions for how to present books to students and families.  Look for that here soon.
Also, the RSVP survey is now closed.  We are accepting applications. Follow the instructions here.
---
The Middle School Book Bowl List is Finalized!
Please view the final list here.  All titles from the state list have been included.  
---
The Elementary Book Bowl List is Finalized!
Please view the final list here.  All titles but Lily and Dunkin are included.  
Please be aware!  The committee at the state level has already made the decision not to pull any titles for the 2017-2018 competition.  Should any of our teams advance to the Regional and Divisional level, it will be the coaches' responsibility to make sure their participants read Lily and Dunkin.  Coaches and parents that would like more information about this year's list or may be considering withdrawing from the competition may read learn more here.
---
The Application Window is Open!
If you RSVPed already, we have directly emailed you the application and directions!  If you haven't received the email yet, you can view both documents here!
All of the Award Lists are Out!  
Sneak a peek at the nominees for the Georgia Peach Book Awards for Teen Readers and the Georgia Children's Book Award nominees.  You can view resources for the lists here.   The official book lists for the county competition will be released when the application window opens in April.
---
HRRB IS GOING SOCIAL!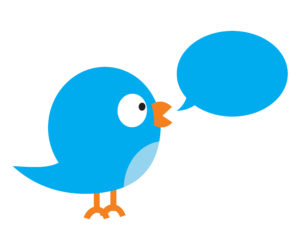 Follow Us on Twitter @CobbCountyHRRB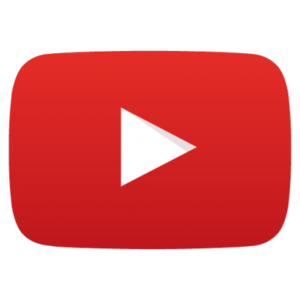 View our YouTube Channel for book, competition and training videos.
---